Charlotte Xu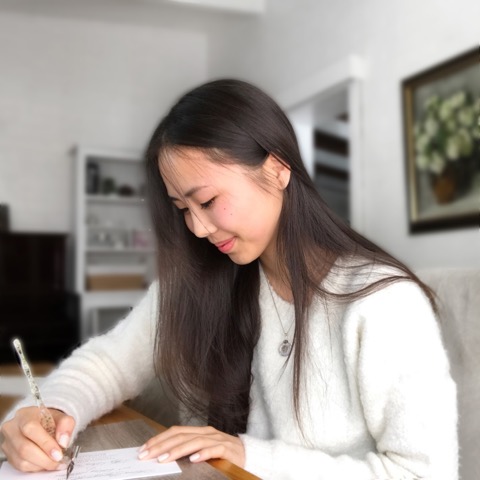 I am the calligrapher and creator behind Charlart Script. A classical pointed pen calligrapher based in Melbourne, Australia.
I am also an Engineering and Commerce undergraduate student who recently quit her part time job. While having to balance a number of commitments, I have the luxury of a very flexible schedule allowing myself to work around the many things I'm passionate about.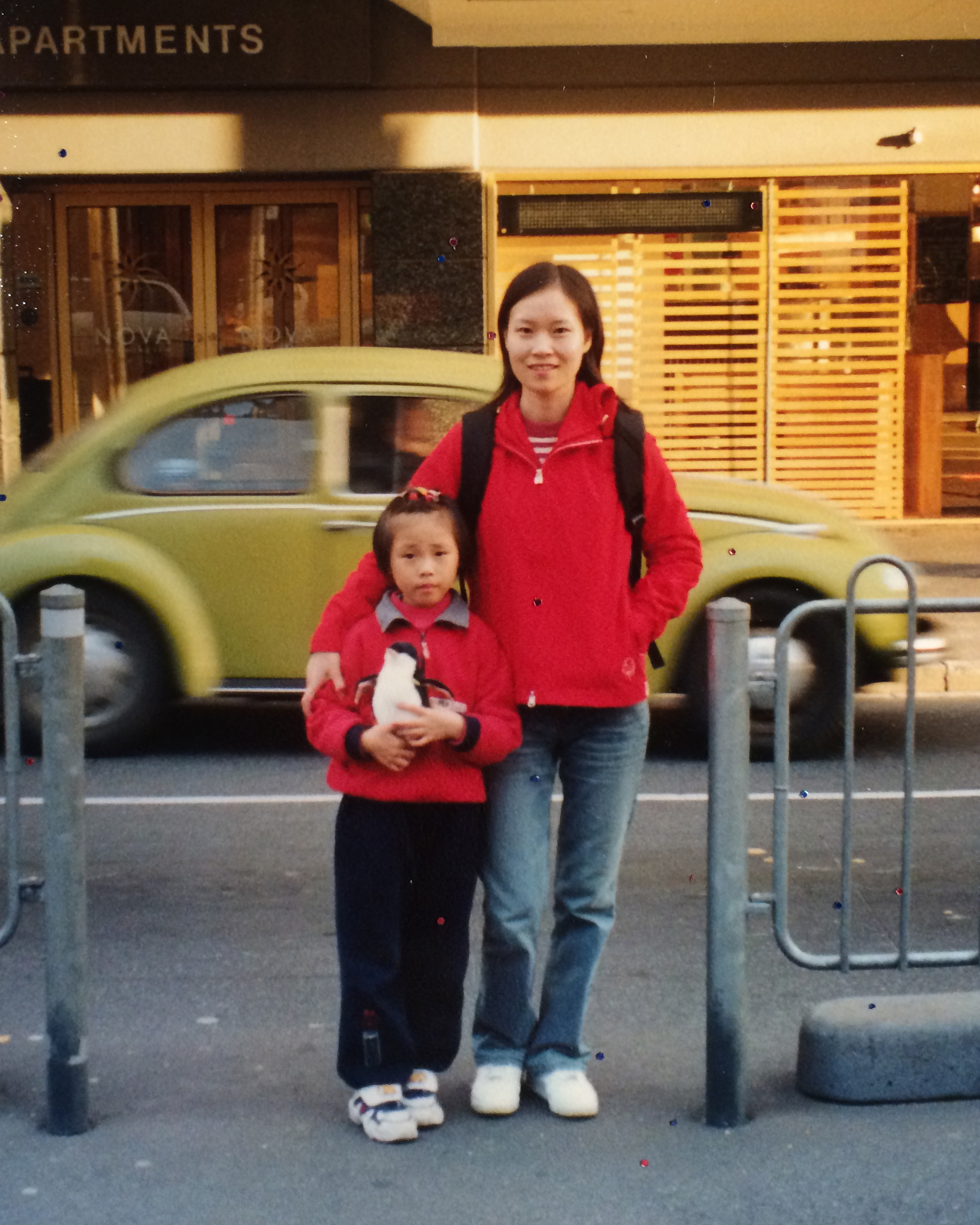 "My mother is a compassionate and modest woman with strong values."
My mother brought me from Shanghai to Melbourne when I was eight, after she took the leap to move away from home to make new opportunities for our family. For quite many years, she raised me up alone while advancing through her career. My mother is a compassionate and modest woman with strong values, and she has always nurtured me to be that way too.
I feel very lucky that my mother has almost always supported me in what I wanted to do as long as I work hard for it and make my own opportunities. While I'm not the most affectionate daughter, we have quite a strong mother-daughter relationship in that we chat, joke and go out for mother-daughter dates with each other. Most of the time, we are not very serious with each other.
ONE SPECIAL MEMORY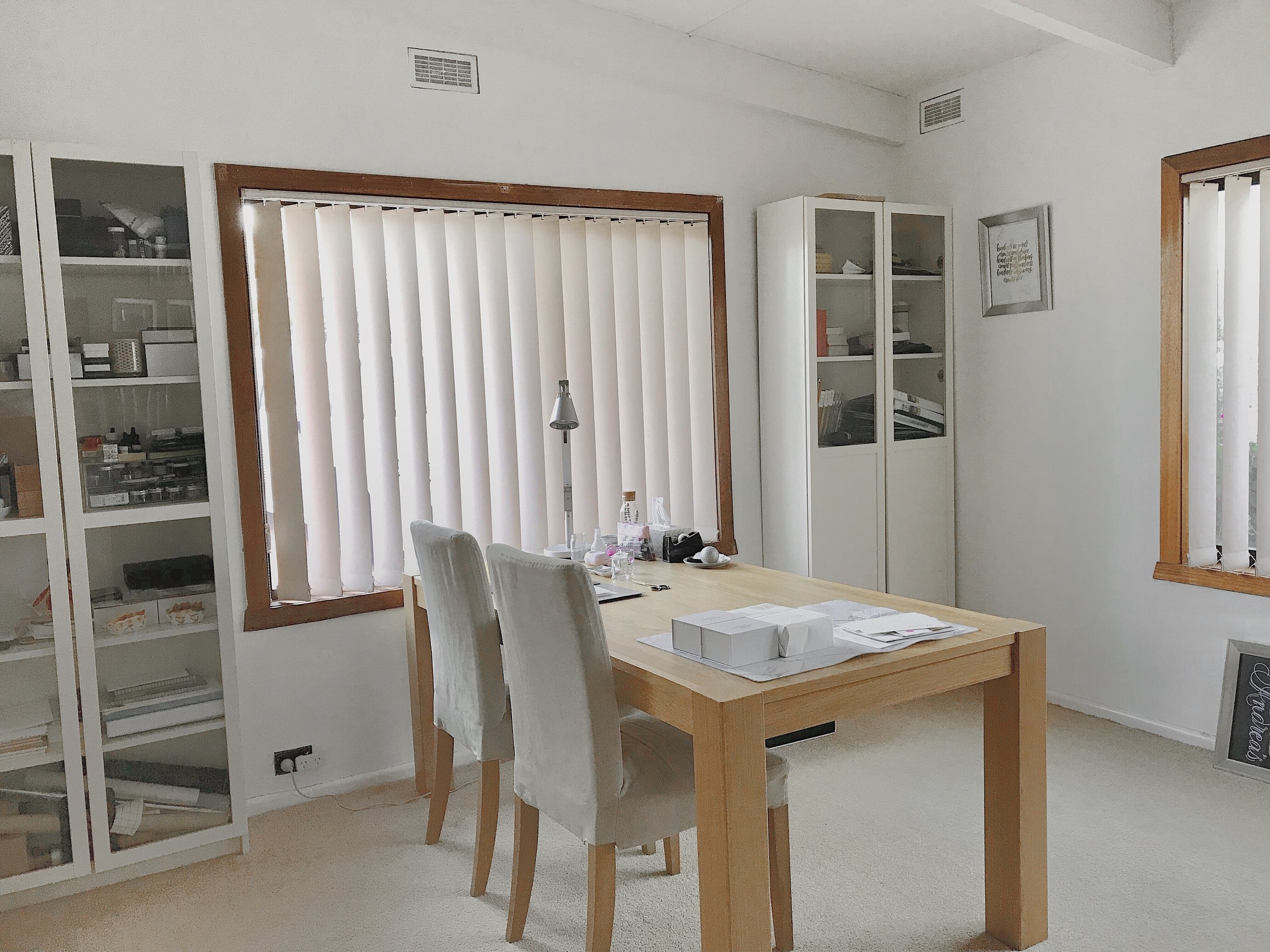 "She had a plan to turn it into reality for me."
I have had many special memories with my mother, big or small, I treasure every one of them. During the middle of last year, I had started growing my calligraphy business and for almost a year I had been working on calligraphy projects in my tiny room. I was happy with it and didn't think it was necessary to make extra space for myself for what was initially my hobby business. After visiting a calligrapher friend at her home studio, I described to my mother how beautiful it was during our small day-to-day chats. I would occasionally fantasize about having a full studio room for my calligraphy work in the future when my business had grown. Little did I know, she had a plan to turn it into reality for me.
A few months later, while I was on a small vacation, was when she made the magic happen. I came home to see that our front room had been completely reorganized. The studio room was so beautiful and cozy with traditional brick walls, wooden ceiling, large windows and plenty of space.
MORE ABOUT CHARLOTTE
I was born an artist at heart and often tried to squeeze my creative side into everything I did - from hand-making every birthday card to school assignments. I would classify myself as a classical calligrapher, with most of my calligraphy foundations built from early American penmanship styles. These days I spend a lot of my time in my home studio where I carry inspirations to paper, creating work for myself and for others.
You can find me here - Website: charlartscript.com ; IG: @charlartscript ; FB: @charlartscript